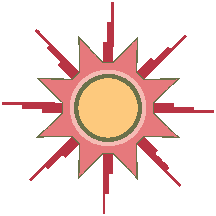 Last updated 02 JAN 2017


Retirement began here in the high desert (4,880 ft. elevation) in Prescott Valley.
The town of Prescott Valley is in Lonesome Valley, a wide valley north of the Bradshaw Mountains between Mingus Mountain to the east and Granite Mountain to the west. Our home is in Poquito Valley, a development north of the Prescott Valley city limits.

Pictures
Haynes - now known as Gold King Mine and Ghost Town

Links & Pictures

---