Ghost Town of Stanton, AZ
Last udated 08 APR 2011.
Stanton, AZ, is in Yavapai County and is now an RV park. For "Ghost Towns of Arizona" information and pictures of
Stanton, click here.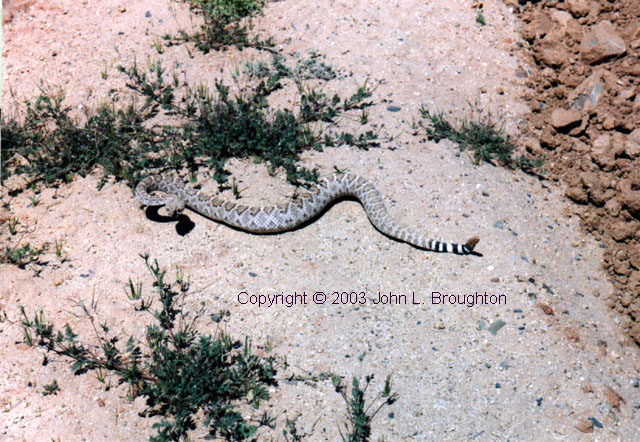 Western Diamondback Rattlesnake on Road to Stanton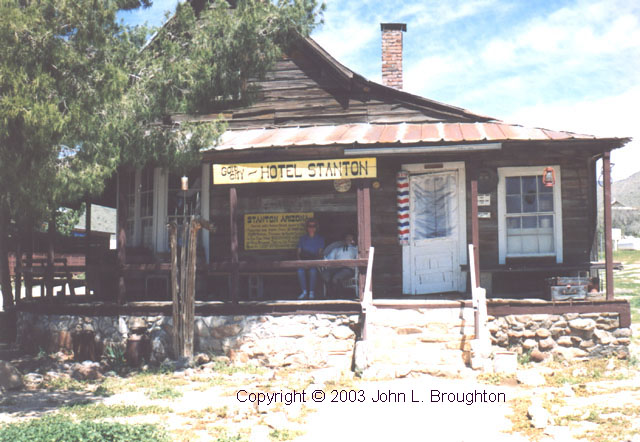 Hotel Stanton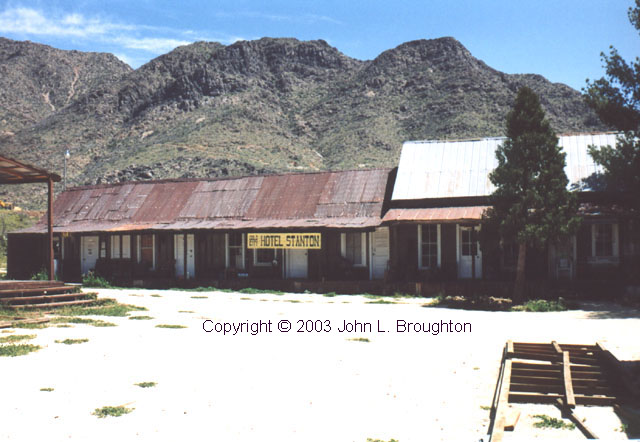 Hotel Stanton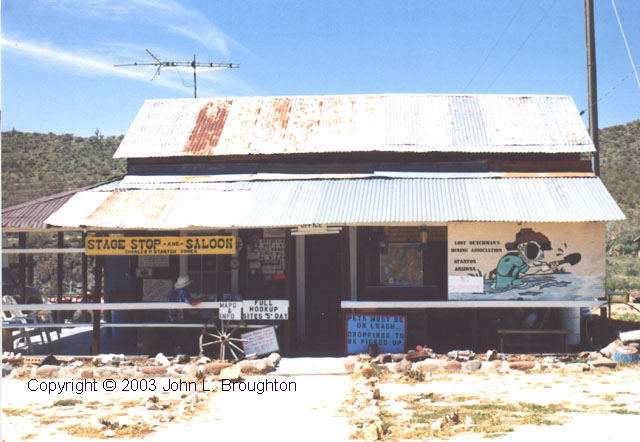 Stage Stop & Saloon - Now the Campground Office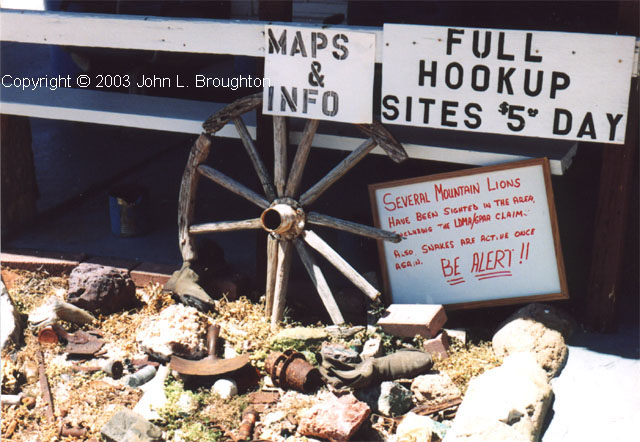 Warning Sign at Office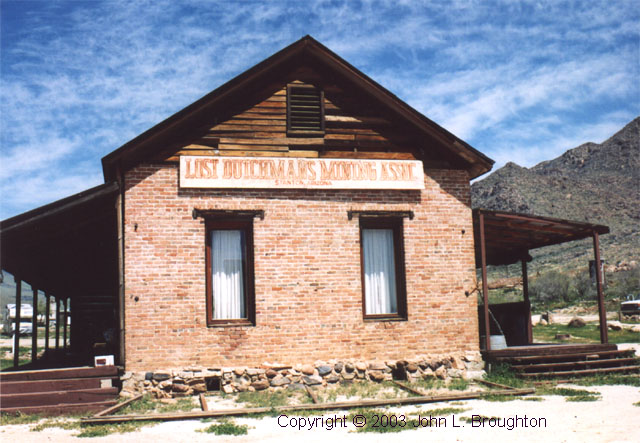 Community Center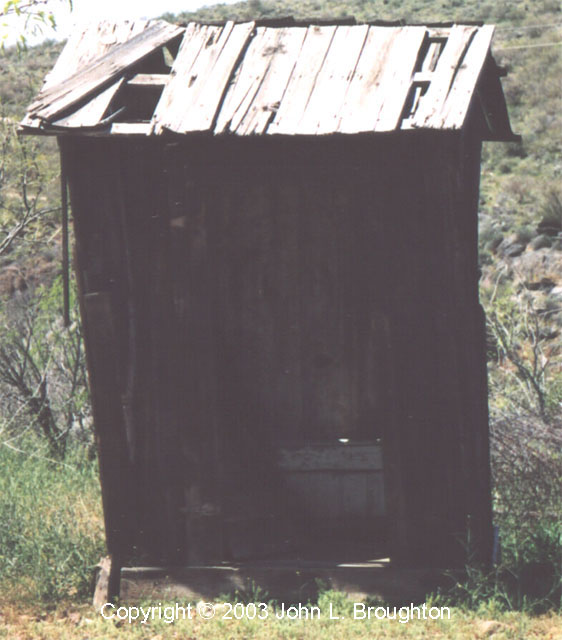 Old Outhouse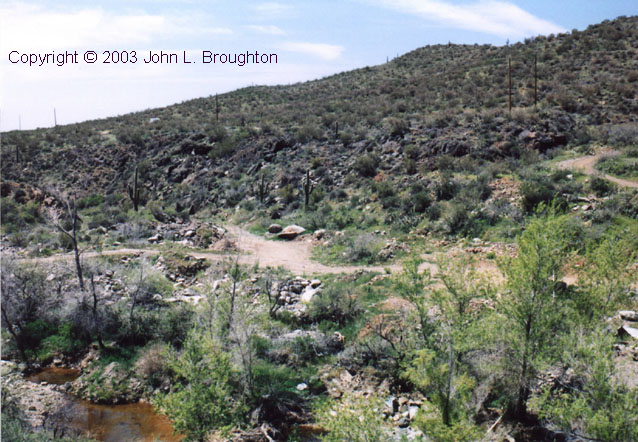 Ravine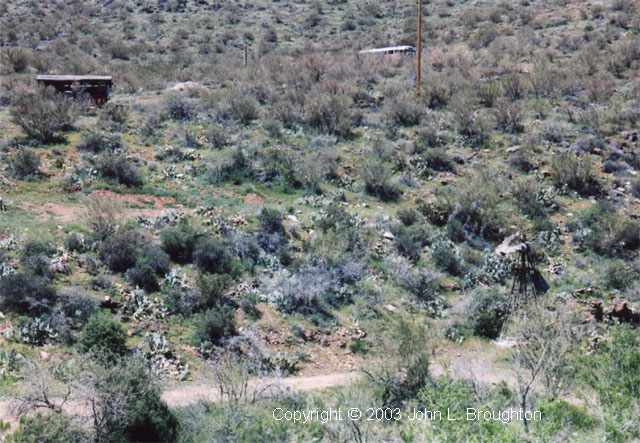 Ravine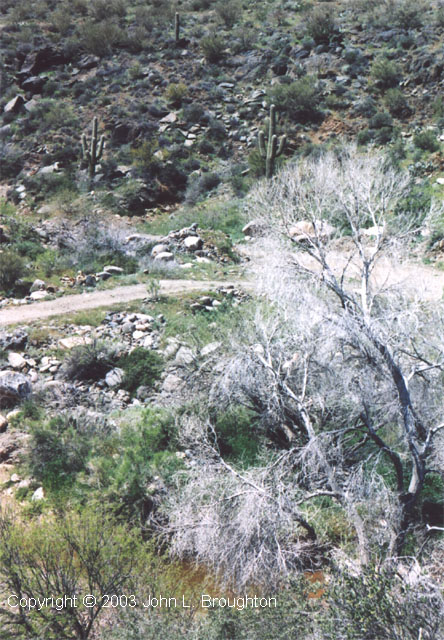 Dead Tree & Suguaros in Ravine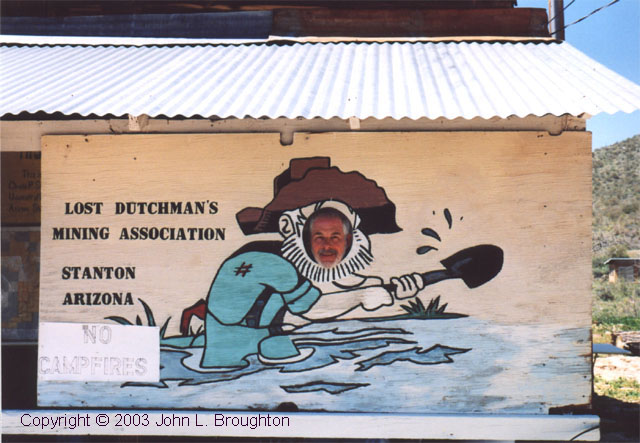 I Haven't Found Gold Yet.