John L. Broughton's Home Page!


Welcome!!
to Arizona and
to the home page of John L. Broughton, a.k.a. WB9VGJ.

I have a secondary website on Google.
I am
Retired from AT&T Bell Labs/Lucent Technologies
See pictures and videos of my ride on the Aluminum Overcast B-17.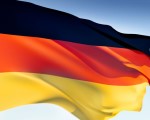 Weather Links
My weather station
Today's weather in Arizona
Flagstaff Fire Weather Page
Today's weather at my my house
(NWS Flagstaff - most accurate)
Today's weather in Prescott Valley
Weather readings at Love Field, Prescott (Official)
Weather readings (local console) at W6CCD's QTH in Dewey
Weather readings (Wunderground data) at W6CCD's QTH in Dewey
Yavapai County Flood Control District weather station/gauge locations
More weather/weather spotting links

Forest, Fire & Other Information
ADOT Freeway Information
Prescott National Forest
Aizona Wildfire Watch
Wildfire Today
Incident Information System
Arizona Emergency Information Network
Yavapai County Regional Alert Information


| | |
| --- | --- |
| | |
| My Glock page | My 2nd Amendment Page |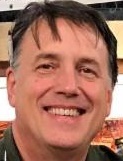 Favorite Artist
Todd Winters
Santa Fe, NM

Directory

This site last updated 1 April 2023.
John L. Broughton (wb9vgj@arrl.net)