Our Trip to Germany, September 2017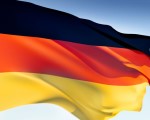 Early this year, a second cousin of my wife's who lives in Ebstorf, Germany, got in touch with her brother and then her sister Janice. He exchanged information on family history and then issued an invitation to come to Ebstorf to visit. So, the planning began: new passports, etc.
September 6th. My wife Mary and I, her two sisters Janice and Nancy, departed O'Hare Airport on a LOT Polish Airlines Boeing 787 Dreamliner for Hamburg, Germany, with a four-hour stopover in Warsaw. The LOT business class lounge was a very nice place to relax while we waited for our connecting flight. A picture of it can be seen in the link below to pictures of our return flight. We then flew an Embraer regional jet to Hamburg. The overnight trip to Warsaw was pleasant. The fold-flat seats in the business section allowed us to lie down for a good night's sleep. It made the trip seem much shorter than it was. The service and food were excellent.
Upon arrival, my wife's second cousin, Jürgen Bokelmann, met us at the airpot in a rented van (The driver was originally from England and had an English accent, rather unexpected.) and drove us to our apartment he had booked in Ebstorf. It was the entire second floor of a house and had two bedrooms, four beds, bathroom, living room, kitchen and common area with a dining nook. We got all this for just 50 Euros a night total, a real bargain! After we hauled our luggage upstairs, he drove us to his house where his wife Ilse had prepared a very nice last supper for us. It gave us a chance to relax a little and get to know the two of them. Here are pictures I took of it.
Jürgen had also arranged for a rental car for us. We arrived on a Thursday night. The rental was for that Saturday to the next. I had requested a medium sized car with an automatic transmission. He decided we'd pick up the vehicle that Friday night. The owner of the used car dealership and repair shop lived above the shop and had told him the car would be a Skoda. Well, we arrived there and discovered a brand new Volkswagen Sharan MPV (Multi-Purpose Vehicle). It was a big surprise and, having sliding rear doors like a van and seating seven, it was fantastic as it allowed Ilse to accompany us on many of our sightseeing outings, which she could not have done in a sedan. You can see a picture of the van in the apartment pictures.
Anyway, the owner just tossed us the keys and told us to come back Saturday morning. So, we drove there and met him in his office. I pulled out my driver's license so we could begin the paperwork. Much to my surprise, he waved me off, telling me Jürgen was a friend, and there was no need. So, I just paid him the money for the week's rental, got a receipt, and left. Never imagined renting a car overseas could be so easy. Guess it pays to know folks.
September 8. We were invited for breakfast Friday morning. It was a great, standard German breakfast with several different sausages, a variety of crispy-crusted buns, hard boiled eggs, jams, etc. It was a nice way to start the day. We had many delicious meals at their house during our visit. Jürgen and Ilse have a beautiful house that has fantastic landscaping. Ilse's hobby is working in her flower gardens and Jürgen's is hours-long bicycle rides on days with good weather. You will see a large tree trunk in the pictures of their yard. The tree blew down this summer in a storm. It was very large and provided very good shade. In the picture I took of the aerial picture of their house years ago, you can see how small the tree was then, as well as the evergreens in the back yard. In the Google Maps satellite shot of the house, you can see just how large the tree had gotten before it blew down.
Jürgen took us to the grocery store so we could get some groceries. We were surprised to see the food prices lower than we are used to here at home. We were told Germany has the lowest food prices in Europe. Later that day, he drove us around the Ebstorf local area and showed us some local sights. We saw a neat, old church in one village. We visited a small cemetery that had a memorial to servicemen killed in WWI and WWII. We visited the railroad station, now a private residence, in Brockhöfe where the girls' grandfather left for Bremerhaven when he emigrated to the US. We looked at a large, old farmhouse where the grandfather had an apartment at one time. Also, we saw the tank firing range at Munster, which is one of the largest military areas in Germany. It was nice not having a packed day the day after our arrival.
September 9. Saturday was Klosterfest at the Ebstorf Kloster (Abbey). Reenactors were dressed in medieval costumes and set up many booths showing how things were done in medieval times. It was very interesting.
One good thing was the Kloster was open so folks could tour the main chapel and the aisles surrounding the courtyard. I was able to get lots of pictures inside. On a later guided tour the following week, cameras were not allowed, so I was very happy about the opportunity to get the pictures Saturday. The only regret was that this didn't allow me to take a picture of the Ebstorf Map, a 12' x 12' medieval map on 30 pieces of goatskin sown together. However, on our guided tour, we did get to see the nuns' chapel with is on a second floor level inside the main chapel. It can be identified in the picture looking to the rear of the main chapel by the windows across the front and the top part of a cross being visible. The nuns worship there several times a day. Fron their worship position, they cannot see down into the man chapel and anyone there cannot see them. It is very private for them. There were some sunken arched openings along the aisles around the courtyard that looked like blocked up windows. On the guided tour we took later, we were told how the land the abbey is built on is not stable and it has sunken over the centuries. The present floor in many places has sunk about three feet. The solution was to just build up the floors three feet to compensate. The bottoms of the sunken alcoves are three feet below the current floors.
Jürgen and Ilse's daughter Sina and her boyfriend Chris drove up from Stuttgart to spend the weekend, so we got to meet them. We want out for dinner at a Xenios Greek Restaurant in Ebstorf. I had a chance to have a really good conversation with Chris. He loves his job as a salesman for orderbird, Europe's number one iPad POS system for the hospitality industry. He also loves fast cars and driving fast on the Autobahn when possible.
September 10. This Sunday we took a carriage ride in the Lüneburger Heide (Lüneburg Heath). As you can see by the blankets on our laps and heavy coats, it was a cool day. It had been raining for several days before (We had rain a few days of our trip.), but it didn't rain during the ride. It was enjoyable. The two young ladies driving the horses were a blast. They had fantastic personalities and, as you can see by the pictures, great senses of humor. One spoke very good English, so we had very good conversations with her and she made a great guide. We had a blast with them on the ride. Although the optimal time for the blooms on the heather was past, there still was a fair amount of color left. We were very curious about the photo shoot with the photographer and the scantily-clad model, but it will forever remain a mystery.
September 11. We visited city of Lüneburg this morning. We had a nice walk around the center part of town. It is neat and interesting how many really old buildings there are in Germany. You can see in the pictures that many of them are not all that vertical and square. We saw a building at a university driving in that is very modern and cost something like $600,000,000 to build. I hope it was worth it. We were able to go into a very beautiful old church.
After visiting Lüneburg, we visited the Panzer Museum at Munster. I never realized just how many varieties of tanks there are.
September 12/13. This day, my wife and I and her sister Janice took an overnight trip to the city of Kassel. I wanted to revisit three places: Schloss Wilhelmshöhe at Bergpark Wilhelmshöhe as I recall what a neat place it is. I definitely wanted to visit the Düsseldorfer Hof where we GIs used to hang out when I was stationed at Rothwesten outside Kassel from 1962 to 1963 as a Morse code interceptor in the US Army Security Agency. Her sister Nancy took a train to Berlin with Jürgen as she wanted to see that city. I would have also liked it, but Kassel was #1 on my priority list.
The establishment has long been called the nickname the Düss. It was just a gasthaus when I was stationed there. Ilse and Frieder Vick were the owners and lived upstairs. It is still in the Vick family and they have added a hotel and outside beer garden. The building still looks as unique as it did then. On their website you can see what it looked like over the years. We stayed overnight. We had a very good dinner the evening of the day we arrived and a delicious complimentary German breakfast (You can see it in the pictures I took.) the next morning. They lay out a complete breakfast for guests individually in the morning. The hospitality at the Düss was excellent.
Schloss Whilhelmshöhe was originally occupied by Wilhelm I. Jerome Bonaparte, younger brother of Napoleon, once lived in the castle. His son Charles was the US Secretary of the Navy and later Attorney General. He founded the organization that became the FBI. Our tour guide did speak English, even though we were told there were no English tours. There was just a German couple on our tour, so he'd explain each room to them in German and then to us in English. His father was German and his mother French. His dad worked at Rothwesten, but a couple of years after I left there.
We took self-guided tours of a couple of floors in main part of Schloss Whilhelmshöhe that were art galleries. We then took a guided tour of two floors in the south wing. The guide spoke English, even though we were told there were no English-speaking guides. There was a German couple on the tour with us, so he'd explain a room to them in German and then to us in English. The other castle on the grounds, the Löwenburg, is being renovated, starting in 2005, and only two rooms are open to tourists, so we did not bother to hike up the hill to it.
We then drive around and up to the Herkules monument which overlooks the park. It was used as a landmark for US bombers in WWII who were bombing a tank factory at Kassel. It is also under renovation and is celebrating its 300th birthday. The view of Kassel from there is quite a sight.
We did drive to Rothwesten, but I could not see my former barracks as they had part of the post fenced off. The German Army took over after the Americans left and they abandoned it some years ago. Now, they are moving in some Muslim refugees.
We had an uneventful drive to and from Kassel, about three hours each way. We were lucky that the traffic was not extra heavy as it is often. When Sina and Chris left Ebstorf to return to Stuttgart, it took them something like six or seven hours.
It was a pleasure to drive among disciplined drivers. It is illegal to drive in the left lane on the Autobahns; they left lane is for passing only. The Germans will pass someone and then immediately go back to the middle or right lane, depending on the number of lanes. This allows traffic of vastly different speed to move along quickly and smoothly with no left-lane cruisers holding up traffic. When I was in the Army, I had a 1955 VW Beetle that would to many 70 mph downhill with a stiff tailwind. It was great to be in a vehicle that could take advantage of the no speed limit sections of the Autobahn. I was shooting for 200 KM/H at one spot, ut only managed 190 KM/H (118.06 mph) as I had to slow down for a speed limit section. Most of the time I was driving the speed limits, mostly 120 KM/H or 80 KM/H, and anywhere from 120 KM/H to roughly 160 KM/H in no speed limit sections, except for the one attempt at 200 KM/H. It was a good trip.
September 13. We returned to Ebstorf in the morning. In the afternoon we took our guided tour of the Ebstorf Kloster, which I have talked about above. After the tour, Jürgen and Ilse had a surprise for us. They drove to a farm in the little village of Oldendorf II to the Wiesen Cafe, a cafe owned by friends of theirs. It was celebrating its 20th anniversary. The cafe was formerly the owners' cow barn. They started making and selling cakes and customers began to say it would be nice to have a cup of coffee and eat a piece of cake there. So, they decided to start the cafe. The cakes are absolutely out of this world. We had some difficulty choosing which cake we wanted a piece of as they all looked so good. I decided on the Japanese cherry cake which was fantastic. The wife has a collection of coffee pots that number around 660. The owners met at Washington State University when they were both going to school there. The husband is from Norway and the wife from Germany. The moved back to Germany to farm. Since opening the cafe, their son farms their farm as well as three rented farms. He is an organic farmer, so he can charge premium prices for what he raises.
September 14. We went to Bremerhaven to visit the Deutches Auswanderer Haus, a museum dedicated to Germans who emigrated to America. It was a most interesting museum. The big downside was that I lost a hearing aid that day, probably at the museum, and had to buy new ones when I got home. The only good thing is I was having problems with one hearing aid that I lost and it was getting to where it needed to be replaced. Now, I can make some adjustments to my hearing aids with an app on my cellphone, which is kind of handy. Unfortunately, hearing aids are not cheap.
After leaving Bremerhaven, we made a surprise visit to Ilse's brother and wife at their house. Even though it was a total surprise to her brother and wife, they were most gracious and invites us in. My sister-in-law Nancy was immediately drawn to a couple of antique German wardrobes. She and her husband used to own an antique store in Yorkville, IL, and they love antiques. AS you can see in the pictures, one of the wardrobes was made in 1780. It now serves as a liquor cabinet. Their son and family live in a house behind them are are good mechanics and like working on cars. Their son fully restored the red Porsche tractor you see in the pictures.
September 15. For our last long outing, we went to Hamburg. Our tour began with a two-hour harbor tour by boat. It is absolutely amazing how large some of the container ships are. They were awesome. When we arrived and bought our tickets for the tour, it was close to the time the boat was to leave. Unfortunately, it was docked 800 meters from the ticket office which meant we had to hurry to make it on time. At my age, I cannot walk as fast as I used to be able to do and it was difficult keeping up on the walk to the boat. With the high humidity I'm not used to here in Arizona, I got very warm on the walk. When we got to the boat and boarded, it immediately departed; we had made it just in time.
One thing I haven't mentioned, which was very obvious in Hamburg, as you will see in some of the pictures, is the graffiti. It is everywhere -- on walls in cities and along the Autobahn, buildings and many other surfaces. It is obvious the government doesn't seem inclined to clean it off and keep thing looking nice and clean. It is not how Germany was when I was stationed there in the early 60s. Hamburg also has a lot of homeless people. We passed a homeless camp under a bridge as we were leaving the harbor area.
After the harbor tour we went to see the Reeperbahn, a famous street in Hamburg in the St. Pauli area and subject of a famous song, 'Auf der Reeperban Nachts um halb eins' (On the Reeperbahn at 12:30 at night.). It is the entertainment and red light district and some of it is rather rundown. There were several homeless people sleeping on the sidewalks. They even have an open outdoor urinal station; you will see one man using it in the pictures.
We did see the best known police station in Hamburg, the Davidwache (David Watch). It is just off the Reeperbahn and is a very neat building. It is the seat of the Hamburg Police Department 15. We also saw the Beatles-Platz, a location on the Reeperbahn where the Beatles once preformed. It is a large round plaza with metal outline statues of the Beatles. Around the edge of the center circle are the names of many of the Beatles songs (see the picture of Hey Jude).
We left the Reeperbahn to go visit the city center, a much more upscale area. The town hall is a very impressive building. We saw many beautiful buildings and nice scenery along the waterfront. There were two artists posing as three (one a mannequin) people balancing atop one another. The young lady in the middle was very friendly and spoke good English. When my one sister-in-law dropped some coins into their basket, she said, "Good, now I can have pizza tonight." She had a good sense of humor. You can see by her face in the pictures that she seems to have a really good personality. I asked her how long they performed and she said eight hours a day. I would think that would get rather tiresome.
September 16. This Saturday was a really nice day. It was the first day of Oktoberfest in Munich. We watched the official opening of Oktoberfest and part of the parade on TV. I've included these pictures I took of the TV screen showing the opening of the gate and some of the parade.
Later, we drove to visit the Grenzlandmuseum (Border museum) in Göhr, a small village about 10 km from the former East German Border. The museum had a lot of very interesting and informative items on display.
The best part of the day was in the evening. Ebstorf celebrates Oktoberfest every two years and this was the year for it. We spend the evening at the Ebstorf Oktoberfest. It was a most fantastic evening of food, beer, music and fun. I started off with a one liter mug of beer followed by two 0.2 liter mugs. For food, I had the Nürnberger bratwurst and potato salad, which was delicious. There was a small band by the entry playing early on and then an exceptionally good orchestra provided music for the rest of the evening. All I can say about that is the music fantastic and people were standing on their chairs and benches, drinking beer and having a great time.
We had a fun group at our table, among them a very friendly woman named Barbara who sat next to my wife and both of them really enjoyed the music; the man I rented the car from was at our table and a couple reported to be the wealthiest in town, Helmut and Ruth Müller. His company, Müller´s Hausmacher Wurst GmbH & Co. KG, is still in business, but I believe he is retired. Mary's second cousin once worked for the company for a time many years ago. Ruth, who speaks good English, was one of the friendliest and fun-loving people we have ever met. She and I exchanged several toasts with our beer during the evening. Helmut kept bringing a tray of shot glasses of schnapps to the table. After my three beers and three or four shots of schanpps, I was a little tipsy when we left to go home. All in all, it was a fantastic evening and one we will never forget. I took several videos (I am very happy with the quality of pictures and videos my Samsung Galaxy 8 takes.) that evening in addition to pictures. They will bring back very fond memories for years to come.
September 17. This day we went to the Museumdorf at Hösseringen (museum village at Hösseringen). It is a museum of the Lüneburg Heath which hs been built up since 1975 and is still being added to. Its purpose is to give visitors as lifelike a picture as possible of what it was like in the past to live in the country. Some of the buildings are very old, dating to the 1500s. The village is spread out over many acres in a very beautiful countryside setting. Of particular interest were the Heidschnucke, a rather special type of sheep who like to eat heather and are used for that purpose in the Lüneburger Heide and other places, such as this museum, where the heath grows. We spent a few hours touring the village as there were quite a few displays inside many of the buildings.
September 18. This Monday was more of a wind down day as it was the day before we departed for home. We took a leisurely walk around Ebstorf. There is a picture of Werner Cordes Gebrauchtwagen which is the company from which I rented our vehicle. The path along the water and marsh area is at the rear of the kloster and I got some pictures of that side of it. The last two pictures are of parts of Helmut and Ruth Müller's house. Very little of it can be seen due to the trees and shrubs. It is very large and is reported to have an indoor swimming pool. The picture of the beer and bar were taken when Jürgen went to a local gasthaus that evening for a couple of beers. He informed me that these establishments are dying out as the younger folks don't care to hang out in a gasthaus nowadays. That, to me, is a shame.
September 19. As all good things must come to an end, so we come to the end of our visit and we flew home. We flew from Hamburg to Warsaw on a Bombardier Q400. We had a 3 1/2 hour layover in Warsaw and relaxed in the business class lounge. Got a good view of the setting sun as we left Warsaw. The only downside was the plane was delayed for an hour. For some reason, it waited for several late passengers, the last to board was between 30 and 40 minutes after the scheduled departure. However, the service on the LOT 787 Dreamliner was once again excellent. It seemed like a short flight: eat supper, stretch out and sleep, wake up, eat breakfast (even though it was nighttime in Chicago) and land. You can see our dinner menu in the pictures. I chose the roasted chicken breast with the grilled beef tenderloin as the main course. The food was very good.
Well, that wraps up the information on our trip. I'd been wanting to go back to Germany for several decades and this invitation was most welcome. We had a fantastic time. Jürgen and Ilse (as well as their daughter Sina and her boyfriend Chris) are some of the nicest people you would ever meet. They were fantastic hosts and it is difficult to say just how much we enjoyed being with them. It was one great trip.
---