Critter Pictures
Bullsnakes
Last updated 08 JUNE 2006.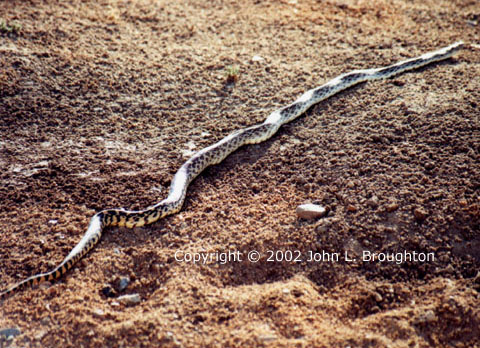 The bullsnake above was spotted slowly crawling through our back yard one morning
while we were eating breakfast. The one below was spotted crawling past our patio one
evening as we were eating supper. I have not yet determined if these are, indeed, two
different snakes or the same one. We spotted one like these on our patio by the back door
the evening before I took the picture below and my wife spotted a large snake on the
driveway a few days before I took the picture of the one above. I don't know what kind
of snake it was as I didn't see it. All I know is that it was large.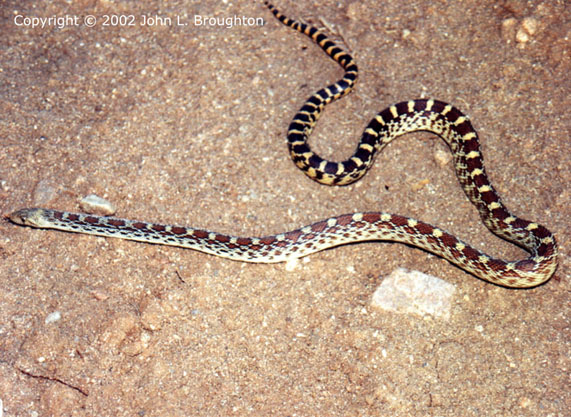 Not having seen a bullsnake for a couple of years, I was surprised when leaving home one
morning to find the critter below in the middle of the road. I stopped my vehicle next to it,
took its picture, then coaxed it off the roadway to ensure it didn't get run over.
It must be an annual thing. When going to the back fence to get the paper, I turned around
and noticed this bullsnake (two pictures below) crawling through our fence.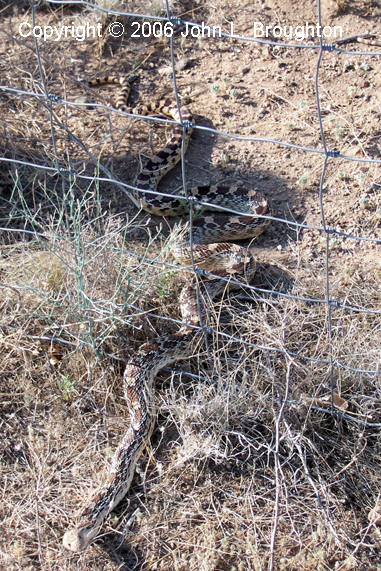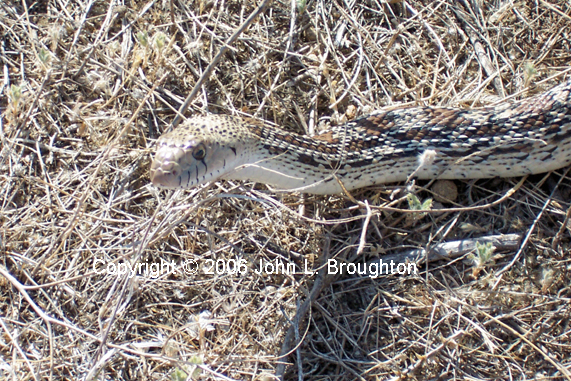 Previous | Main | Next


Photographs by WB9VGJ