Critter Pictures
Burrowing Owls
Some burrowing owls took up residence down the road from our housethis fall along
the side of the road. These owls are becoming more rare in Arizona as when they come
back to winter every year, there are fewer burrows for them to live in due to development
and a decline in burrowing animals(the owls cannot make their own burrows). The owl in
Picture 1 seems to spend most of its time standing in front of the burrow entrance watching
for danger as shown here. Sometimes it will just stare at us when we walk by or stop to look
at it. Other times it will bounce up and down and screech at us, as it is doing in Picture 2.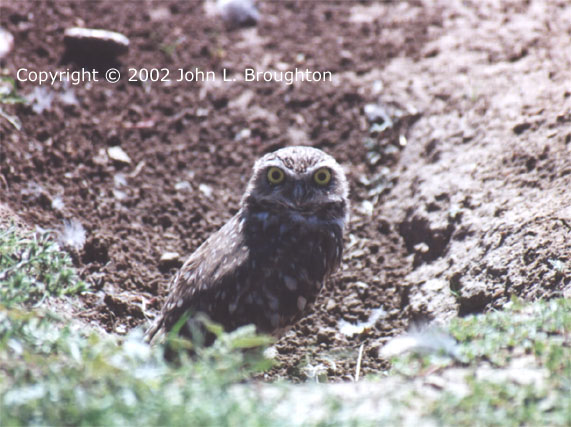 Picture 1
The owl standing up in Picture 2 had flown from a burrow along side the road to what appears
to be an artificial burrow someone made in the field where another owl was standing outside
the burrow. The owl was in the process of bouncing up and down and screeching at us when
this picture was taken.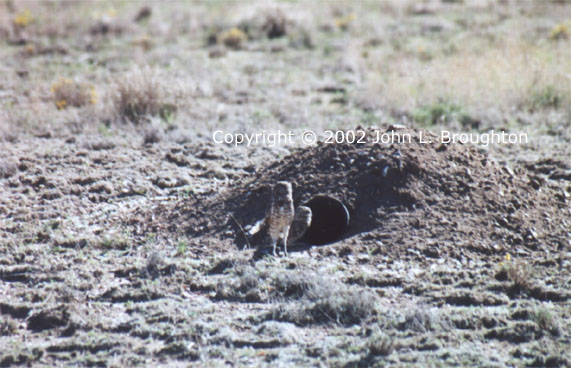 Picture 2
Sometimes, the owl simply flew to the top of the fence at the edge of the road and looked at us
or screeched at us when we walked by, especially if we stopped to look at it. In Picture 3 it is
just looking at us before it flew away to the burrow in the field.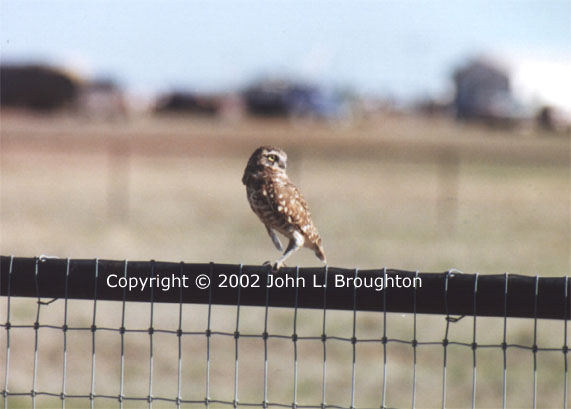 Picture 3
Although the owl was forced to move its burrow a short ways from the orginal one, it is still
around. Its mate was seen on several occasions this spring (2005).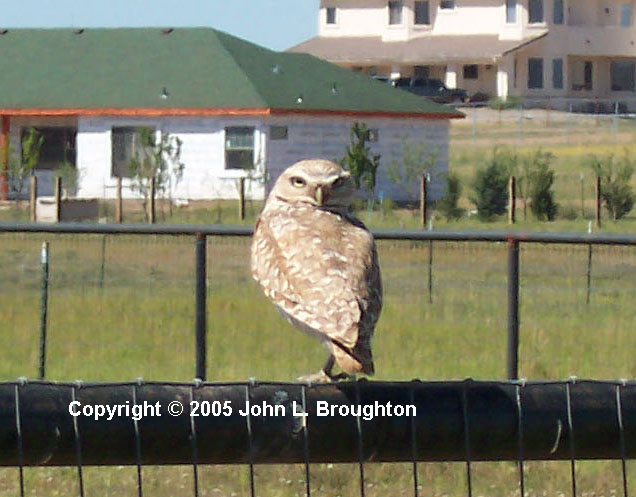 Picture 4
Previous | Main | Next

Photographs by WB9VGJ