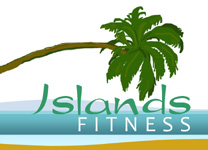 Islands Fitness
(Formerly Club 50)

3155 N. Windsong Drive
Suite A
Prescott Valley, AZ 86314
928-759-2272
Last updated 09 SEP 2014.
---
I've been a member of Islands Fitness/Club 50 in Prescott Valley since Feb. 2008. This is a free membership provided by my Humana Medicare Advantage plan. It has been a great deal for me. I've lost over 20 lbs. and am in better shape. Not to mention that the owners, Amy and Gordon Barth, are great folks and fellow amateur radio operators.
Several members of the club go on monthly hikes in the beautiful areas around Prescott and Prescott Valley. The hikes are lead by Randy Phillips who really enjoys sharing nice hiking places and information with fellow members. Here are some pictures I've taken on those hikes.
Hike Pictures
NOTE! Pictures from the past couple of years hosted on Webshots re no longer available as Webshots has become Smile and the albums no longer exist. I am very sorry about that.
---
---