Critter Pictures
Roadrunner
Last updated 24 JUL 2014.
Saw this roadrunner when visiting a former Lucent coworker in Tucson. He was running
from the neighbor's yard into the coworker's yard.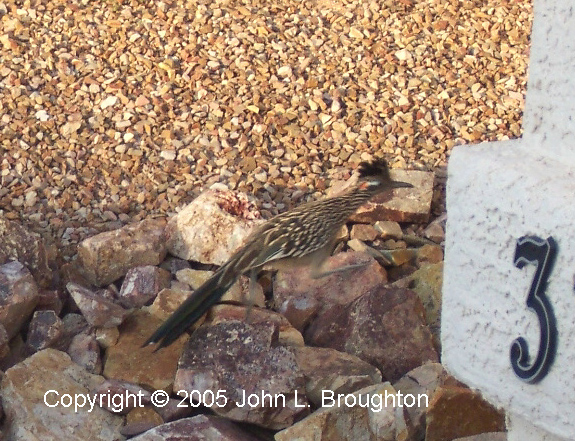 I had trouble getting a decent picture of the bird as he was moving swiftly in the shadows.
However, when he got to the roof, I got my chance.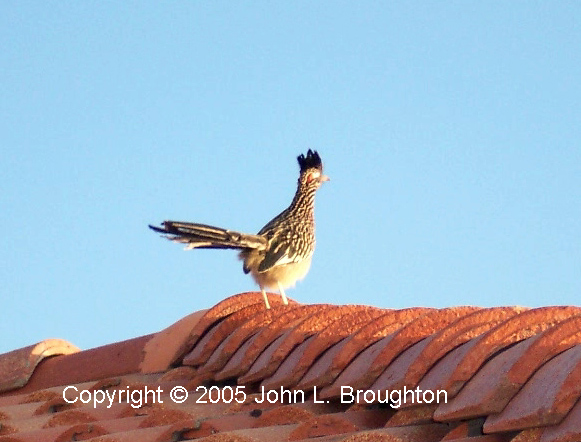 A roadrunner showed up in the our neighborhood giving us a great chance to observe
it and to get some decent pictures.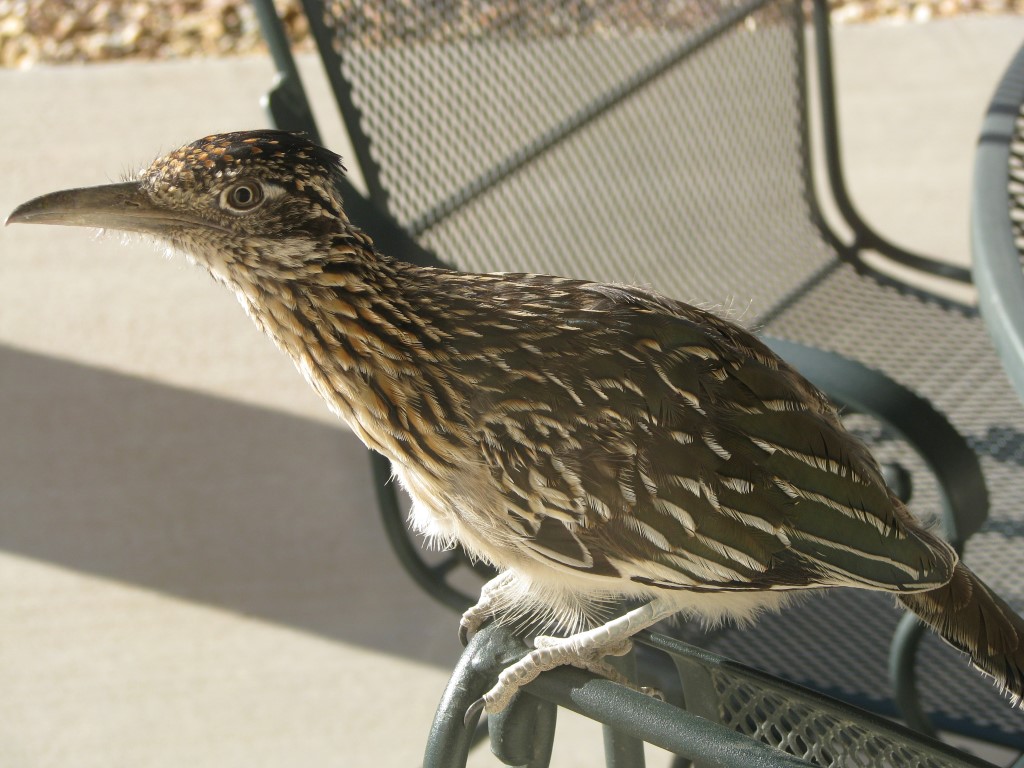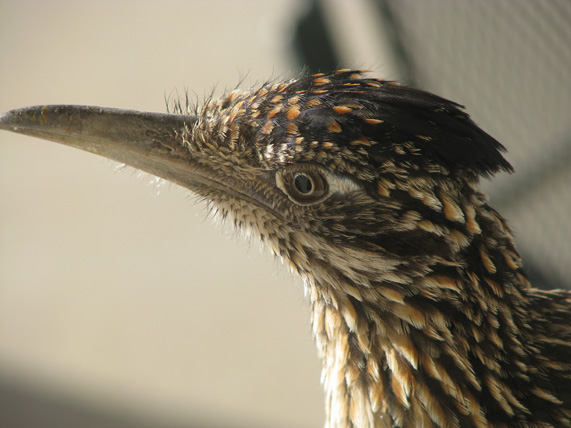 More pictures of a roadrunner.

Previous | Main | Next


Photographs by WB9VGJ