Critter Pictures
Last updated 18 OCT 2011.
Plateau Fence Lizard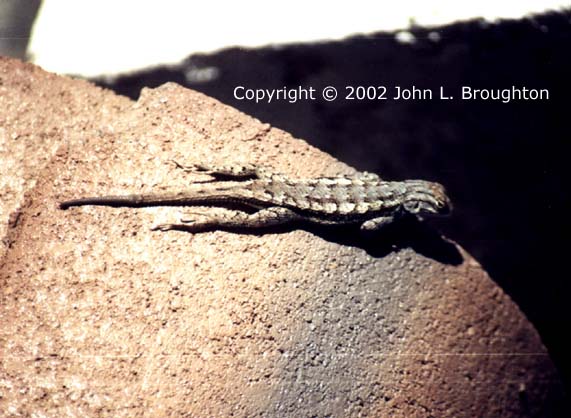 The little lizard above has staked out his territory on and around one corner of our
patio. Most every morning he can be seen warming himself up on a stack of spare roof
tile stacked there, which is where he was when I took the picture above. There are lots
of these lizards around here. We have seen two babies, but haven't had a chance to take a
picture of them. They are extremely cute and extremely fast.

(scroll down)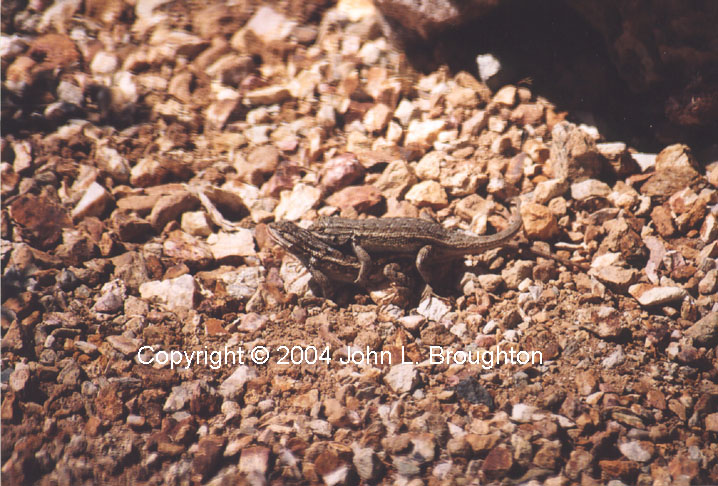 Lizard love.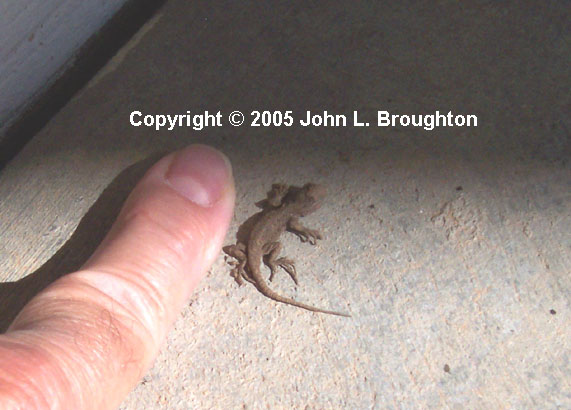 The result of lizard love. This is by far the smallest baby lizard we have come across so far.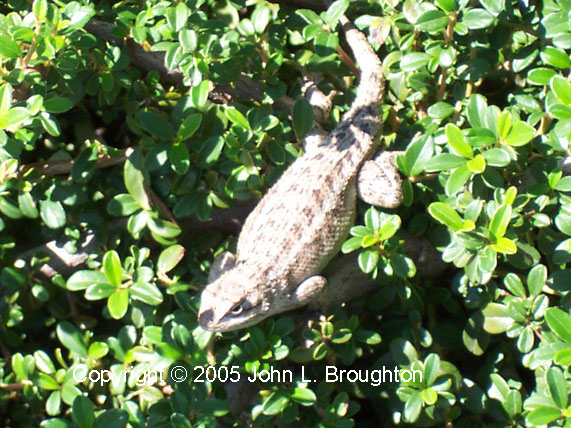 Lizard in the Cotoneaster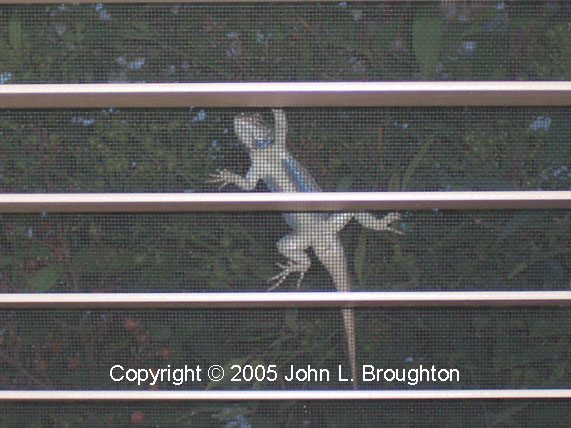 The lizards really liked crawling around on our window screens this year.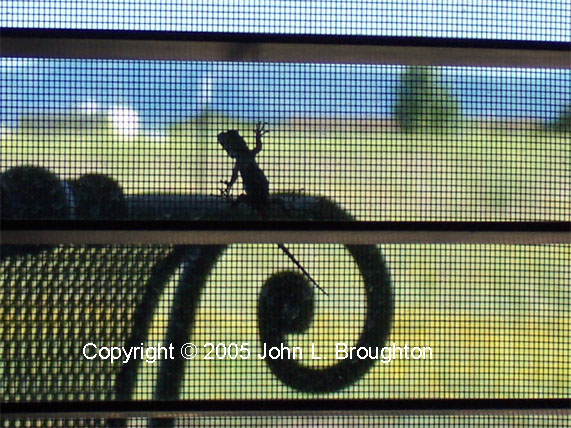 Here's a baby on the screen. Notice the relationship to the screen size and the baby.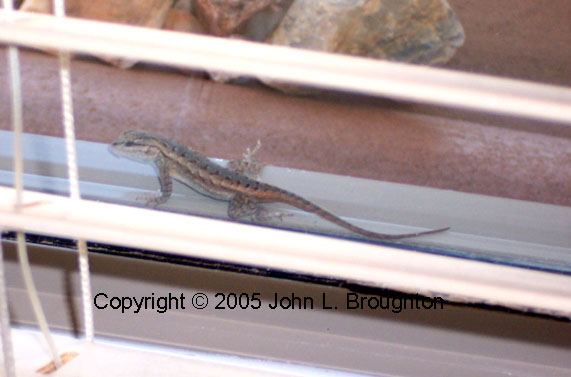 Here's another baby on the windowsill.
Previous | Main | Next
Photographs by WB9VGJ